Pawn Shop
Find all sorts of Parker Pens & Gift Sets, Sterling Silver Pen Sets, Baseball Cards, Sports Memorabilia, Guns & Ammunition, Archery Equipment & Supplies, Stamps, Stamp Collections, Electronics, Tools & Power Tools and Tool Boxes available at The Coin Shop.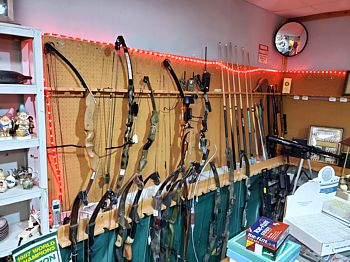 Guns, Ammo and Archery Supplies
For hunters and other sport marksmen we have – and are always looking for! – hunting rifles, ammunition, compound bows, arrows and other hunting supplies.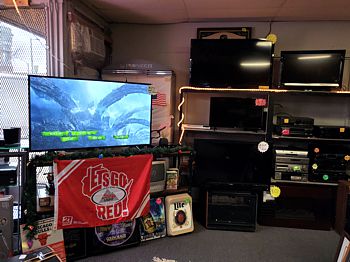 Flat Screen TV's
Get GREAT deals when buying or selling cheap flat screen TV from manufacturers such as Vizio, TCL, Sanyo, Samsung and more, including a 60" Smart TV with remote.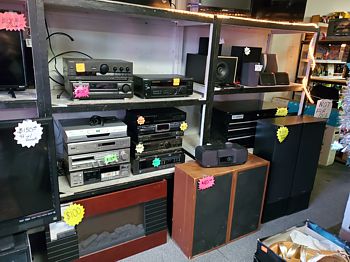 Used Stereo Equipment
The Coin Shop in downtown Janesville has a great selection of used stereo equipment and hifi components such as stereo receivers, speakers, tuners, mixers and DVD, tape and record players.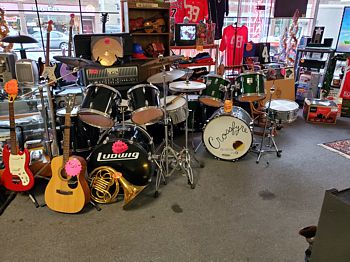 Used Drums & Drum Sets
Check out our selection of used drums, drum sets and drum accessories. In addition to drum sets by Ludwig and Rockwood, we also have and buy snare drums, cymbals and other drum accessories.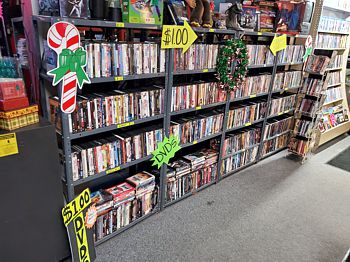 Used DVDs for Sale: $1
Looking for your favorite old movie classics? Buy then a The Coin Shop in downtown Janesville, WI for ONLY 1 buck! Whether you want to buy or sell DVSs, stop in and see what we can do for you. We have a great selections of popular movies and movie genres, from comedies to action movies, love stories, animation and Disney movies, we've got 'em all!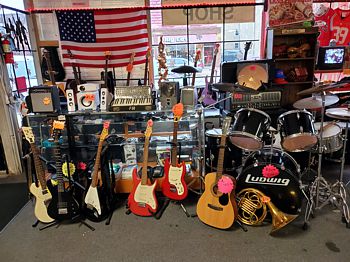 Used Guitars & Musical Equipment
We are ALWAYS sell or looking to buy used band and orchestra equipment. Parents are always looking for cheap musical instruments to give their budding young musicians the tools of their trade, such as used acoustic and electric guitars, bass guitars, guitar amps and practice amps. We also buy and sell used orchestra equipment such as string and horn instruments, accordions, music stands, music lesson books and so much more.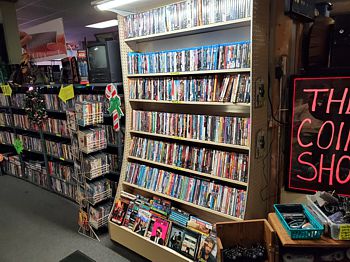 Used Video Games & Game Consoles
We also buy and sell the best video games and game consoles! We carry all of the popular games and equipment, from Xbox and PS2 to vintage Ninetendo and Game Boy systems, to popular titles such as Madden NFL, The Legend of Zelda, Overwatch, Call of Duty, Warcraft, Tetris, Mario Brothers and SOMUCH MORE! Come on down and check what we've got! … or sell us YOUR old games and systems!!